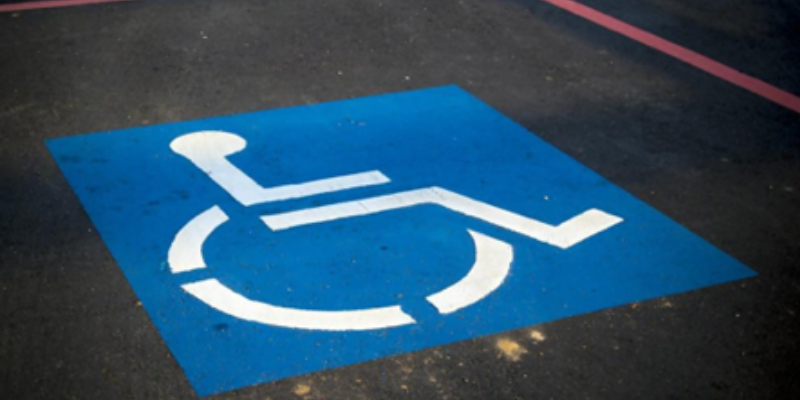 Obtaining a disabled parking permit is a process if you're a U.S. citizen. Each state has separate rules when it comes to getting a permit, and the city you live in can also determine the tasks you'll need to complete for a valid parking permit. If you need a California handicap permit and live in the state, here are the steps you should take.
Determine If You Qualify For a Permit
In the state of California, a medical provider has to verify that you qualify for a handicap permit. Eligibility guidelines include:
-You have limited mobility due to a disorder or disease
-You have health issues due to lung disease, and have an FEV or forced expiratory volume for 1 second and less than 1 liter when measured by spirometry, or your arterial oxygen tension is under 60mm/hg while at rest
-You're missing one or both hands or don't have use of one or both hands
-You're missing one or both legs or can't use one or both legs
-You are blind or have low vision
On your application, your doctor has to describe your condition in detail to determine whether you need a handicap placard.
Disabled Parking Permit Application Process for California
You can receive Form REF 195, which is the Application for Disabled Personal Placard or Plates, by visiting your local California Department of Motor Vehicles Office. You can also print the document online.
You won't have to pay a fee for license plates or permanent parking placards, but you do have to pay a fee of $6 for temporary placards.
Be sure that both you and your certified physician complete the form and sign the application. When you're done, bring the document to the DMV nearest you or mail the form to:
DMV Placard
PO Box 932345
Sacramento, CA 94232-3450
It's usually best to bring the form in to your local office but be sure to make an appointment first.
How Long Are My Permits Valid?
The length of time that your permit is valid will depend on whether the placard is permanent or temporary. You'll also have to consider the renewal policies and time frames that you'll need the permit.
For temporary placards in California, the time frame for use is 6 months, or a date that your physician specifies. Temporary permits can't be renewed more than six times in a row.
You can use permanent placards and plate for two years; the permits will expire on June 30, so be sure to make your renewal appointment before this date. If you have a permanent permit, the California DMV will mail your new placard to you if your application is still valid. Ensure that the address on file with the DMV is correct so you can receive your placard in a timely manner.
Replacing a Lost or Stolen Permit
If your permit or placard is stolen or lost, you can complete an Application for Replacement Plates, Stickers and Documents, which is Form REG 156. Mail your completed application to the address listed above.
Applying for Disabled Veteran Plates in California
If you're a resident of California and have served in the Armed Forces, you're likely eligible for a Disabled Veteran license plate. Your disability must be completely related to your time in the Armed Forces and verified by the Department of Veterans Affairs or the branch of the military that honorably discharged you.
If you want a California handicap permit or license plate that is specifically for disabled veterans, fill out the Disabled Veteran Certification on the Miscellaneous Certifications document, which is Form REG 256A. On the form, you must specific why you qualify. If you:
-Aren't able to move without help from an assistive item (i.e. cane, wheelchair)
-You've lost or can no longer use one or more limbs
-You've been medically classified as permanently blind
If you're a disabled veteran, you don't have to pay a registration or license fee to receive your license plate. Once you receive and fill out all the necessary military forms and the permit application, you can take the documents to your nearest DMV Field office or mail the forms to:
Special Processing Unit, MS D238
PO Box 932345
Sacramento, CA 94232-0001
You can start using your license plate right away, and you'll need to renew your plates on or before the specified date. You'll also be able to get Social Security benefits after you file a disability claim.
Reporting California Handicap Permit Abuse
Unfortunately, there are times when people will abuse handicap parking permits and placards. Handicap parking abuse is defined at the use of placards or permits by people who don't have a disability.
If you see that someone is easily getting out their car and is in the vehicle alone when occupying a handicap space, there's a good chance this person should be parking in this area. Let the property owners or security guards know if you suspect that someone is abusing handicapped parking.
Keep in mind that it's against the law in California to make any changes to a placard, permit or placard ID card or provide false information to the DMV to obtain a handicap placard. You're also not permitted to let someone else use your permit if you're not in the car. Forging a physician's signature to get a handicap permit is illegal as well, and you should display or process placards that are not authentic. You're also not permitted to have more than one permanent handicap placard in your possession at one time.
Committing any of these actions could result in civil penalties, fines and in some cases, imprisonment.
Be sure to keep your handicap permit or placard visible at all times. If you have a placard ID card, carry this on your person so you can show it to the proper authorities if anyone questions you about parking in a handicap space. Keeping all your documents current can also ensure that you can park safely and conveniently.