If you live in Tampa and have a disability, you've probably already considered getting a Tampa handicap parking permit. A disabled parking permit can be an essential part of some drivers' road experiences – life would be much more difficult without one! A disabled parking permit gives you access to specially reserved and designed handicap parking spaces, which makes getting around the city much easier for disabled drivers. It can really offer some stress relief to those who find driving and parking difficult in Tampa, especially if being behind the wheel is already a challenge.
So, if you're considering applying for your disabled parking permit, read on for all the info you need – we've got you covered!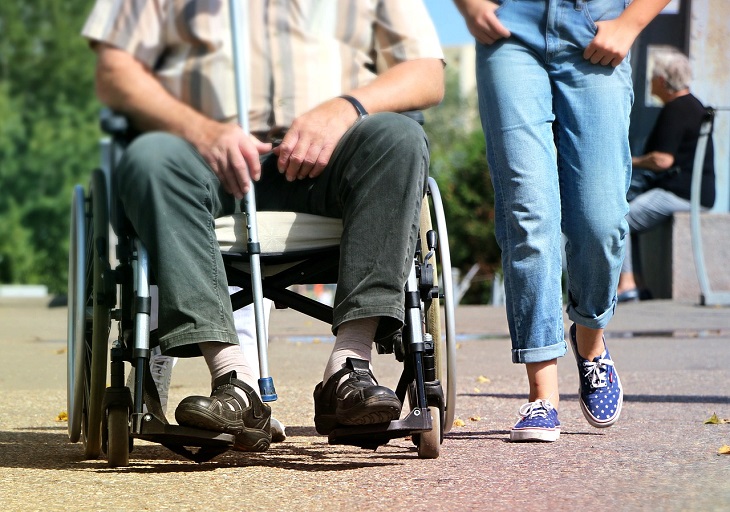 Is Disabled Parking Free In Tampa?
First things first: you may be wondering if you'll be able to access disabled parking for free in Tampa. The answer is: yes! Disabled parking is free in Tampa. You will not be charged to use specifically reserved handicap parking spaces with your disabled parking permit – and even better, disabled parking spaces are situated at very convenient locations that limit the amount of walking you'll have to do to get to the entrance of the gas station, store, etc. This makes them perfect for those who suffer from mobility issues.
However, you need to ensure you display your permit correctly, to avoid any issues with the law. And you cannot park anywhere – a permit does not grant you access to no-parking zones. Stick to the disabled parking spaces provided and display your permit clearly and you'll be just fine.
It's also important to note that while parking itself is free, there may be an application fee involved depending on the type of permit you're seeking. Permanent permits do not incur any fee, but temporary permits are $15.
How To Get A Disabled Parking Permit In Tampa
Now let's move onto the application process for your Tampa disability permit. First of all, you will need to get an application form – you can find it online, or alternatively, call into the County License Plate Agency or County Tax Collector Office. There are many sections of the form that you'll need to complete with your personal information, but in addition to this, you also need to be certified by a licensed physician.
Your physician appointment can be done online via telemedicine (which can be organized through Disabled Parking), making it simple and convenient for you. Your physician will determine whether you are eligible for a disabled parking permit.
Typically, people with one of the following medical conditions will qualify (these are broad categories, so the final decision on your eligibility for a permit depends on your physician):
Severely impaired vision
Severe mobility issues
Lung disease
A serious heart condition
Loss of limb
Chronic pain due to a neurological or physiological condition
Other conditions may qualify that are not listed above; this is why it's important to speak honestly and in depth to your physician during the consultation.
Florida grants both permanent and temporary permits, and it is at this stage of the process that your physician will decide which type is best for you (depending on the condition). Once you have received the signature of your physician on the application form, you are ready to go back to either the County License Plate Agency or County Tax Collector Office to submit. You must bring valid Florida state ID, as well as the relevant fee (if applying for a temporary permit). You will then receive your permit and can start using it right away!
How to avail of Tampa handicap parking
As we mentioned above, there are still some rules to follow while using handicap parking in Tampa. You should always display your permit while parked, hanging it off the rear-view mirror or putting it on the dashboard – but don't leave it hanging while you drive, as this could obstruct your view. Also, you should ensure you always have photo ID with you, in case a traffic warden needs to check whether you are the rightful owner of the permit. For the same reason, you should never let anyone else use your permit – this is an offence, whether the other person is disabled or not.
We hope that we've answered all of your questions on how to get a handicap parking permit in Tampa. If there's anything else you would like to know about disabled parking permits in Tampa (or in general), please check out the wealth of information on our site, or get in touch!
Featured image by Michelle_Raponi on Pixabay