Disabled drivers and carers often need to modify their vehicles to make them more accessible and operable. Of course, many people go all out and buy a wheelchair accessible van. But you also have the option to modify any vehicle to make it more disabled-driver-friendly – and this is usually a cheaper option.
In 2020, the best vehicle modifications for disabled drivers make driving easy and enjoyable for people with all sorts of disabilities. Vehicle modifications for handicapped drivers transform standard cars, trucks, vans, and motorcycles into beautifully sensitive bespoke machines perfectly tailored to their owner's needs.
With so many modifications available, it's no wonder many drivers have a lot of questions. What is the best car for a disabled driver? How do disabled drivers adapt to their cars? Does Medicaid pay for vehicle modifications?
Today, we will answer all of these questions. Here are the eight best vehicle modifications for handicapped drivers.
1. Hand Controls For Driving
Hand controls bring all the essential elements of driving into easy reach. They're perfect for drivers who cannot use their legs or feet. They allow a driver to do everything they need to do, such as brake and accelerate, with their hands. Hand controls come in a wide range of varieties ranging from basic to advanced.
Price: From $1,000 for basic hand controls to $10,000+ for more complex and advanced models.
2. Left Foot Accelerator
Left foot accelerators are portable and can be fitted to any vehicle. They allow drivers who do not have the use of their right foot to accelerate using their left foot. This modification is quick to install and ideal for amputees. A left foot accelerator does not change the feel of the pedals and is easy to operate.
Price: From $100 to $500.
3. Adaptive Electronic Controls
Adaptive electronic controls are extremely helpful for disabled drivers who have a lack of mobility, dexterity, or strength in the limbs. There are many types of adaptive electronic controls available, including:
Right hand directional-signal extension levers
Left hand gear selector extension levers
Remote horn, dimmer switch, wiper, headlight controls
Price: From $100 to $1,000.
4. Wheelchair Lifts And Ramps
Wheelchair lifts and ramps come in a wide range of varieties. Ramps can be very simple but effective and economical. Lifts are important modifications for people who use a wheelchair or for drivers who use a mobility scooter.
Price: Lifts from $1,500 to $3,500; ramps from $30 to $500.
5. Pedal And Steering Wheel Extensions
Pedal and steering wheel extensions bring the pedals or wheel closer to the driver. They are ideal for people with limited range of motion or general mobility issues. A good quality pedal or steering wheel extension will not change the feel of the pedals or steering wheel at all. These modifications are easy to install and operate.
Price: From $20 to $500.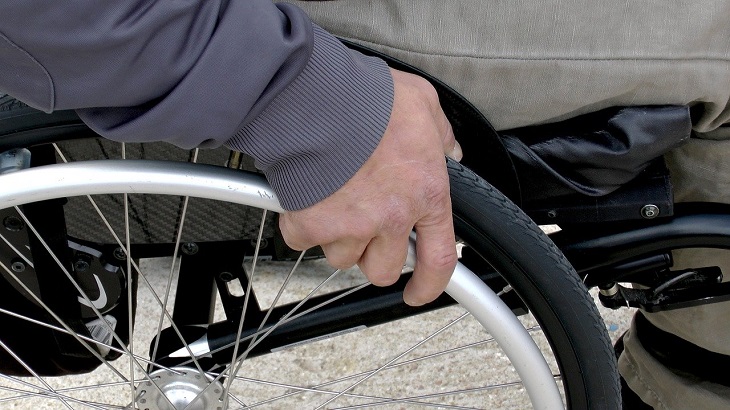 6. Raised Roof And Dropped Floors
Many wheelchair users, or carers who transport people in wheelchairs, will need more space inside their van. A raised roof or dropped floor modification will achieve this. Getting a raised roof or dropped floor can be quite expensive, though it is usually cheaper than buying a dedicated wheelchair-accessible van.
Price: From $1,000 to $10,000 plus.
7. Transfer Seats
Transfer seats are used to lift a person into and out of their vehicle. They are extremely helpful for people with various types of disabilities that restrict range of motion, lower mobility, or reduce strength and dexterity in the limbs. Transfer seats are electronic, so no effort is required. They can be installed on any type of vehicle.
Price: From $3,000 to $8,000.
8. Reduced Effort Braking Systems
Reduced effort braking systems reduce the amount of pressure required to activate the brakes on a vehicle. They are ideal for people with limb disabilities. Most reduced effort braking systems reduce required force by about 50%, but this can be adjusted.
Price: From $1,000 to $5,000.
Does Medicaid Pay For Disabled Driver Vehicle Modifications?
If your disabled driver vehicle modifications are deemed to be necessary durable medical equipment by a physician, they will be covered by Medicare Part B. In order to qualify, you must have a consultation with a Medicare-accepted physician. You will also need to do a behind-the-wheel driving test to demonstrate that you need the equipment.
Generally, Medicare Part B will pay 80% of the cost of durable medical equipment and you will need to pay the remaining 20%.