Having a disabled parking permit can make driving, especially in urban settings, so much less stressful for disabled drivers – especially those who are nervous behind the wheel. A disabled parking permit gives you access to reserved and accessible parking, and in several states, you may have lighter regulations surrounding metered parking as well. It's important to remember that rules vary from state to state, so for specific information on regulations surrounding disabled parking permits in 2022, you should check the state-specific resources available to you.
Are you applying for a disabled parking permit in 2022? Or are you wondering "What are the rules for handicap parking?" Read on below for more information on disabled parking permit laws in 2022, and how a disabled parking permit could benefit you.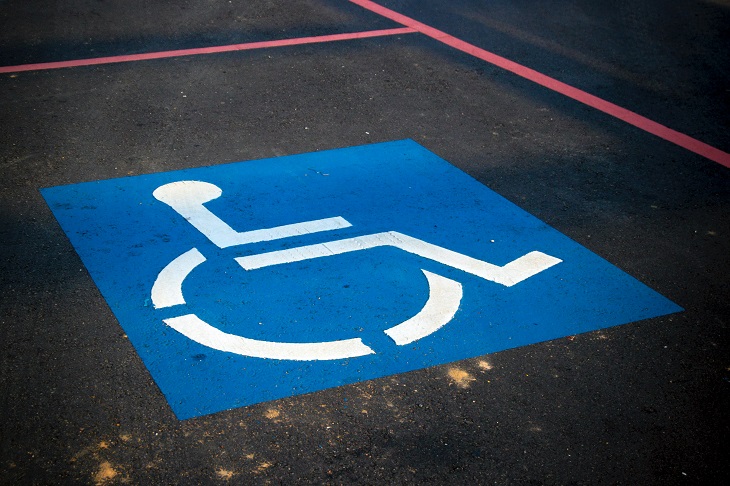 What qualifies me for a disabled parking permit in 2022?
Remember that qualifying conditions vary from state to state. However, in general, these have not changed in 2022 – just remember to confirm which conditions qualify in your own state.
The qualifying conditions for a disabled parking permit in 2022 include, but are not limited to:
You cannot walk 200 feet without rest
You are restricted by lung disease to substantially lower expiratory volume and a low arterial oxygen tension volume
You are severely limited to walk because of an arthritic, neurological, or orthopedic condition
You use portable oxygen
You are unable to walk without the assistance of a brace, cane, assistive device, or another person
You have a cardiac condition with class 3 or 4 functional limitations as by American Heart Association Standards
You have a disability placard from another state
You are registered as a 100% disabled veteran
Keep in mind that there are many "invisible illnesses" that can qualify for a disabled parking permit, too. Some states may even grant temporary disabled parking permits for those recovering from childbirth.
What are the 2022 rules for handicap parking spaces?
Again, while different states have different regulations surrounding disabled parking provision, in general, a disabled parking permit will allow you to park in accessible and specifically allocated spaces, so you don't need to worry about finding a park at your destination. Typically, parking spaces will be extra wide to allow for adapted vehicles or vans, and usually have cross-hatched areas on each side to allow for those who need to use a wheelchair lift to enter or exit their vehicle.
What designates a handicap parking space? These parking spaces will be marked by the universal disabled parking symbol, a white wheelchair on a blue background, which may be on a sign or on the ground within the parking space itself. Disabled parking spaces are usually located close to the entrance/exit of buildings so drivers do not need to walk for long distances to get inside.
Some states also offer reduced price or free metered parking for disabled parking permit holders; for example, as per state guidelines in Illinois, drivers with grey-and-yellow parking permits can use free metered parking.
To avail of handicap parking, you need to ensure your disabled parking permit or placard is clearly and correctly displayed within your vehicle. Failing to do so while occupying a disabled parking space could lead to a fine. Drivers who falsely park in disabled parking spaces are also liable for fines, and in many states, reporting such behavior to the local police force is advised.
How do I apply for my disabled parking permit in 2022?
Applications for disabled parking permits should be made to your state's relevant motor authority. Please also note that some states accept out-of-state disabled parking permits, while others do not, so make sure to check the rules surrounding your state's disabled parking permits elsewhere in the US.
The general process of applying for a disabled parking permit involves submitting an application certified by a licensed state physician. This typically involves a short consultation with the physician, who will discuss your medical history, and usually takes roughly 10 minutes. There is the option for this to be organized online via telemedicine, so the process can be done from the comfort of your own home. After submitting the certified form to your state's motor authority, you'll usually receive your disabled parking permit within 28 days (depending on the state).
The entire application process is simple, straightforward and inexpensive – in some states, the application fee itself may even be free. So, if you have a qualifying condition, make 2022 the year you apply for a disabled parking permit!