Do I have to go to the DMV to get my disabled parking permit? This is a question we get asked a lot, especially during the coronavirus pandemic, when many people are hesitant to be in close proximity with other people.
DMV stands for Division (or Department) of Motor Vehicles. All states have such a division. A minority of states call it by another name, such as MVD (Motor Vehicle Division), HSMV (Highway Safety and Motor Vehicles), or DDS (Department of Driver Services). In most states, the DMV is responsible for issuing disabled parking permits.
Disabled Parking Rules And Regulations
Disabled parking rules and regulations are detailed in the Americans with Disabilities Act (ADA). The ADA is a federal law, and this means that it applies in all 50 US states.
However, it is important to realize that all states, and even municipalities within states, have their own unique disabled parking program. Every disabled parking program in the country adheres to the ADA but also has its own unique elements. Each program is tailored to the specific needs and circumstances of the area it serves.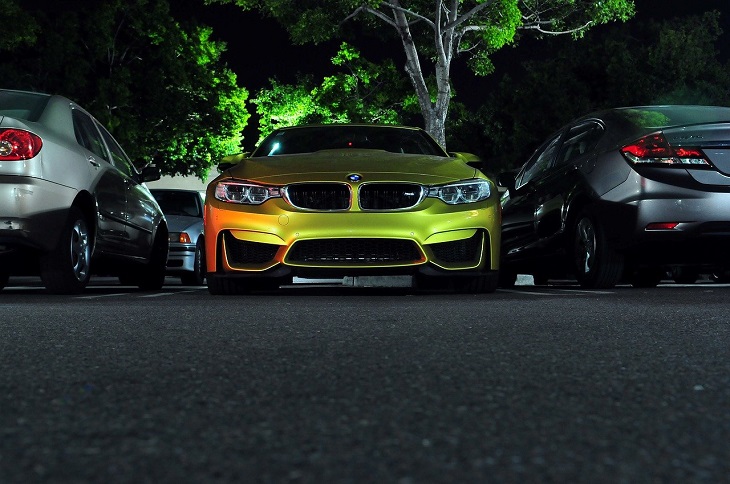 Getting A Disabled Parking Permit From The DMV
So, how do I get a handicap placard from the DMV? Well, it depends where in the country you are applying.
The general process of applying for a disabled parking permit from the DMV is similar in every jurisdiction. In all places, you'll submit an application form that has been verified by a medical professional to the local disabled parking authorities.
However, the specific details of how to apply vary across the country. For instance, in some areas, application forms can be submitted electronically online. In some areas, there is a fee associated with applying for a handicap permit. It is important to understand the specific application requirements in your area.
Where Can I Get A DMV Handicap Placard Form?
In all areas, you will need to submit a handicap permit application form. These forms are issued by the local disabled parking authorities, usually the DMV. These forms are available at local DMV offices. They are also usually available for download from the local DMV website. You can also request to have a DMV handicap placard form mailed out to you in some places.
Do I Have To Go To The DMV To Get My Disabled Parking Permit?
So, do I have to go to the DMV to get my disabled parking permit? Thankfully, the answer to this question in almost all cases is no. In virtually every jurisdiction in the country, you can submit an application for a disabled parking permit remotely. And once your application has been processed, the DMV will mail your permit out to you.
What Other Options Are Available When Getting A Disabled Parking Permit?
You can submit your disabled parking permit in-person at your local DMV if you want in most places. However, most people choose to submit their application by mail or, if it's available, online. Unfortunately, not all jurisdictions have made it possible to apply online just yet.
What Qualifies You For A Handicap Placard?
The medical conditions that qualify you for a handicap placard are very similar in all states. The conditions that usually qualify a person for disabled parking are:
An inability to walk 200 feet without needing to stop to rest
An inability to walk without the aid of an assistive device such as a crutch, cane, prosthetic device, wheelchair, or another person.
Lung disease
Heart condition classified as Class III or IV by the American Heart Association
Portable oxygen tank usage
Legal blindness
Any arthritic, orthopedic, or neurological condition that severely restricts mobility
Can You Renew A Handicap Placard Online?
Much like with first-time applications, when you are applying to renew your handicap permit you can either do it in-person, by mail, or (in many jurisdictions) online.
The same applies if you are replacing a damaged, lost, or stolen permit. It is important to note that some jurisdictions will require that you provide evidence of having reported the theft of your permit to local police before they issue you a replacement.