If you use an assistive device like a wheelchair, it doesn't mean you can't explore a variety of different destinations. In fact, many locations in the United States are wheelchair-accessible, including many amazing attractions in Texas.
The Lone Star State has more accessibility options than you may realize. Whether you're into history or amusement park thrills, there's something for everyone in Texas. Here are a few of the best wheelchair-friendly attractions in Texas.
1. SeaWorld San Antonio
SeaWorld is a place the entire family can enjoy. This 250-acre park is full of marine wildlife and fun. Its exhibits bring you face to face with sharks, dolphins, seals, and more. Plus, most of the rides are accessible to those who can transfer themselves.
SeaWorld also offers something called the Ride Accessibility Program, allowing those with disabilities to enjoy the park. Just go to Guest Services when you arrive, and they'll provide a list of attractions and rides that are wheelchair-accessible. The park also has electric and manual wheelchairs for rent, should you need them.
2. Texas State Aquarium
If SeaWorld doesn't quite scratch your marine wildlife itch, you can head to the Texas State Aquarium in Corpus Christi, Texas. It has amazing indoor exhibits as well as a plethora of shows (including an otter show – have you ever seen an otter show?! You're in for a treat). You'll also be amazed by its lush flower gardens and Coral Reef exhibits.
The aquarium is wheelchair-accessible, offering elevators and ramps, handicap accessible parking, and wheelchairs for rent if you need one.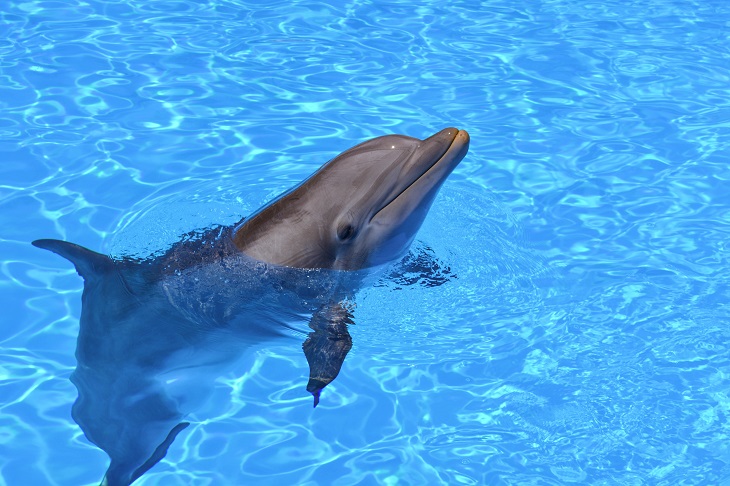 3. Space Center Houston
For all you space lovers out there, it's time to blast off at the Space Center in Houston! You can see the behind-the-scenes workings of the NASA Space Program here and experience what astronauts do in space at the Feel of Space zero-gravity exhibit. You'll be educated about all the wondrous facts of space and space travel, and there are even overnight programs available if you want to fully immerse yourself.
The Space Center is wheelchair-accessible, and you can rent wheelchairs there if needed, too.
4. Morgan's Wonderland
Is your family itching for a day at a water park? Well, give it to them at Morgan's Wonderland, a San Antonio water park designed specifically for people with disabilities.
One of the coolest things about this place is its lighthouse, which features seven stories and a water play space where the water can be heated to your preference. It's a neat place that the whole family can enjoy, so don't miss it.
5. Sixth Floor Museum
If you're ready for a little history in Dallas, then check out the Sixth Floor Museum – previously identified as the Texas School Book Depository. Here you can go through the fateful day that John F. Kennedy was shot through the eyes of his assassin, Lee Harvey Oswald.
The tour is entirely wheelchair-accessible, with ramps and lifts to assist those in wheelchairs. You'll even be able to look out the same window Oswald did when he fired his weapon at the president.
6. The Texas Memorial Museum
While in Austin, you should definitely check out the Texas Memorial Museum, where you can get up close and personal with a Texas Pterosaur. This natural history museum has some amazing exhibits that are sure to capture the imaginations of people of all ages. Plus, you can learn a thing or two about Texas along the way.
This museum has an accessible entrance, is wheelchair-accessible throughout, and has wheelchair-accessible restrooms on the first and fourth floor, as well as companion restrooms.
7. The Dallas Zoo
You may think if you've seen one zoo, then you've seen them all, but Dallas Zoo is worth the trip! It has a wheelchair accessible experience called the Wilds of Africa Adventure Safari Monorail. This monorail allows you to get an up-close view of African wildlife, from chimpanzees to elephants to cheetahs.
The whole zoo is wheelchair-accessible as well, so don't be afraid to check it out!
8. LBJ Presidential Library
Don't forget to pay a visit to the LBJ Presidential Library in Austin, which has more to offer than you might expect. You can learn all about Lyndon B. Johnson's historical presidency and see all types of photos and historical documents related to his time in office.
The museum is accessible to wheelchairs, with elevators and accessible restrooms. Parking is also free.
Ready for an adventure down South? Check out Texas and all the accessible attractions it has to offer!
Featured image by Matthew T Rader on Unsplash